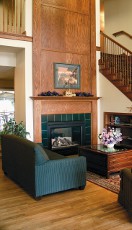 What is Country Hospitality?
It's the charm you feel as you enter the lobby. It's the beautiful woodwork and the cozy fireplace that remind you of the comforts of home.
It's the continental breakfast and all the little extras that set it apart. It's our hospitality that keeps our guests coming back, again and again.
See Features